You'll need a lot of materials when building a tub, shower, or kitchen, like tiles, cement, boards, and faucets.
Waterproofing membranes are equally important and perform crucial functions.
Anywhere there's a risk of water exposure, a waterproofing material is necessary to prevent moisture from causing damage and mold growth.
Schluter and RedGard are two of the most well-known waterproofing brands in the construction industry.
So, if you can't decide between the two, here's a detailed comparison.
RedGard and Schluter produce reliable shower membranes to fix bathroom humidity problems. They are long-lasting, efficient, and reliable, with high waterproofing abilities. They might have certain differences due to their spatial methods of application. But, in terms of controlling mold growth, they're top-notch.
This article compares both membranes from various angles to help you decide which to choose.
Which Shower Membrane is Better; RedGard or Schluter?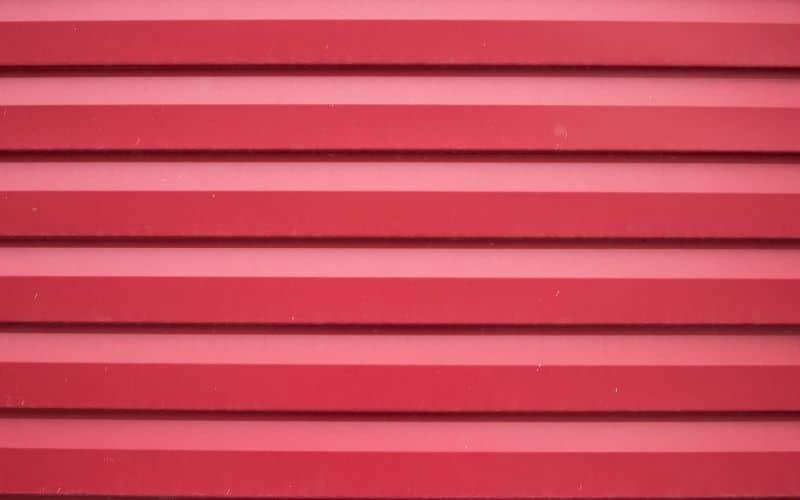 Both RedGard and Schluter make standard shower membranes that win the hearts of many.
However, determining which one to go for depends on your needs. So, let's go through the two of them while you pick which one is good for you.
#1. RedGard Shower Membranes
Custom Building Products, RedGard has a liquid waterproofing membrane. This liquid waterproofing solution does more than keep water out.
It also encourages tile adhesion and prevents cracking. RedGard works on a variety of interior and exterior surfaces. It is suitable for PVC, metal, slabs, walls, and floors.
One of the main reasons people like RedGard is its simplicity. Owing to its liquid nature, all you have to do is apply it with a roller.
The manufacturer also suggests that it is ideal for use as a shower pan in steam showers due to its strength and durability.
RedGard can be used in outdoor pools and anywhere else you don't want water to be.
You can find RedGard in virtually every home improvement store near you. It's also available online.
A gallon of RedGard should cover about fifty square feet and adheres to tiles well. So, before tiling your shower or kitchen, apply it to a tile backer board.
As previously stated, the RedGard application is fairly simple, and you only need a roller, brush, or sprayer.
The contents of RedGard are not safe to inhale, so ensure you wear a mask.
It's worth noting that RedGard can be used to patch up holes in walls. It should dry in about an hour or two.
However, it should be allowed to cure for at least 12 hours. When RedGard dries, the color will change from pink to red.
Apply at least three coats to get the best waterproofing properties from RedGard.
#2. Schluter Shower Membranes
Most people believe Schluter is a waterproofing sheet installed on walls to prevent moisture damage. However, it is primarily a shower installation kit.
Schluter's KERDI shower installation kits include all components you need to completely waterproof a shower system.
For example, this kit includes a shower tray, curb, and the well-known KERDI waterproofing membrane.
Depending on your preferences, you may use only the membrane and another brand's shower pan.
However, to avoid incompatibility issues, it is recommended to stick to a single brand such as Schluter.
The Schluter KERDI shower Installation kit includes a drain with PVC plastic around the flange that ensures longevity.
There are numerous advantages to using the Schluter KERDI shower installation kit.
For starters, it includes all the materials you'll need for a modern shower Installation job.
You can tailor it to your preferences, and it is long-lasting, versatile, and waterproof.
However, properly installing the Schluter KERDI shower membrane is time-consuming because you must lay the thinset mortar.
Furthermore, cut the plastic sheets into ideal sizes and then fit them to the walls.
Similarities Between RedGard and Schluter
Although these two waterproofing membranes are of different brands, they have certain similarities that make them the populace's choice. Let's go through them:
#1. Efficient Waterproofing
You can be confident in the waterproofing capabilities of either RedGard or Schluter.
Your shower walls will be waterproof regardless of whether one is a liquid membrane or a flexible sheet. As a result, moisture will not penetrate past the installed layer.
#2. They Are Tileable
The other thing they have in common is that they are both excellent tiling substrates.
You can easily tile over KERDI or RedGard walls as long as the waterproofing materials have fully cured.
If you install tiles too soon, the weight of the tiles may be too much for the RedGard or Schluter KERDI membrane.
#3. Mold Resistance
Mold growth is a common issue for many homeowners. And it is primarily exposed as a result of long-term moisture exposure.
But with either of these excellent waterproofing materials, no moisture will enter.
Mold will never grow on your walls if you use Schluter KERDI shower membrane or RedGard.
#4. Equally Popular
RedGard and Schluter KERDI are both popular among tilers and building professionals. Most tilers prefer the two, which they attribute to previous experiences.
#5. Long-lasting
If you install both options properly, you won't have to worry about leaks soon. The reason is, RedGard and Schluter KERDI are strong waterproofing materials.
With their resiliency can withstand prolonged moisture exposure.
You can install either option confidently and get an assurance of long-term protection against water damage.
Related: Mastic On Cement Board
Differences Between RedGard and Schluter
Here are a few differences between the RedGard shower membrane and Schluter's KERDI.
| RedGard | Schluter |
| --- | --- |
| It's a liquid | Schluter's KERDI is a flexible sheet |
| It's simpler to use because it's a liquid that needs a roller for application. | It isn't simple to install compared to RedGard. |
| You'll need to buy a tray separately. | Schluter's KERDI is a complete shower kit with a tray, curb, and membrane. |
| It's cheaper. | It is more expensive. |
RedGard Vs. Schluter; Price Comparison
A distinct comparison between these two products is the cost. Schluter is more expensive when comparing prices.
If you're a homeowner looking to save money on such a project, you might consider RedGard.
But before you make a decision, you should know that Schluter is a kit that includes a tray and other components.
Although it is more expensive, the kits allow you to waterproof the entire shower.
RedGard's initial cost may be low, but you will require additional items, which will cost money later.
Are Shower Membranes Worth it?
Shower membranes are excellent in waterproofing showers, and you can't undermine their role in minimizing mold growth.
Unlike grout, a mixture of fine sand that holds tiles in place, shower membranes restrict water from retaining on the surface and moving beyond it.
As they serve as waterproofing materials, they simultaneously control mold formation in the shower.
The reason is as they prevent water from retaining on them, the humidity of the shower also reduces, and molds are ridden.
So, if you wish to install a waterproofing membrane in your shower, there are different options based on your needs and budget. Let's delve into them; Fluid Membrane.
The fluid membrane functions as a water-resistant form of paint; hence, you apply it using a paint roller.
It forms a thick elastomeric layer with high efficiency and durability upon drying.
#1. Sheet Membrane
Sheet membranes are products of combining different kinds of plastic compounds.
Mostly, the sheet membrane is applied to the floor tile backer board directly and the shower surface.
Almost every sheet membrane layer has a "peel and stick" technology to ease installation.
Thus, if you require a sheet membrane with easy installation, the sheet membrane is likely to be your best bet.
Related: Are Tiles Over Slate Durable?
Final Thoughts
RedGard and Schluter shower membranes are vast in preventing water retention and mold in bathrooms.
Although they're different brands, their membranes last long and are reliable.
The Schluter's KERDI is costly because it comes as a complete shower kit, unlike RedGard, which is just a sheet membrane and is cheaper.