Homeowners that are looking to sell their homes and individuals looking to buy homes almost always come across the term 'roof inspection' when they are in the market.
However, conventional roof inspections lack one of the most significant components that home sellers should offer to home buyers, and buyers should look for. That factor is a roof certification.
Two of the most important elements of the roof of a house in determining its worth are stability and safety. For this purpose, getting a roof certification should be on the to-do list of all homeowners that do not already have it.
Ready for a Roofing Quiz?
What Is A Roof Certification?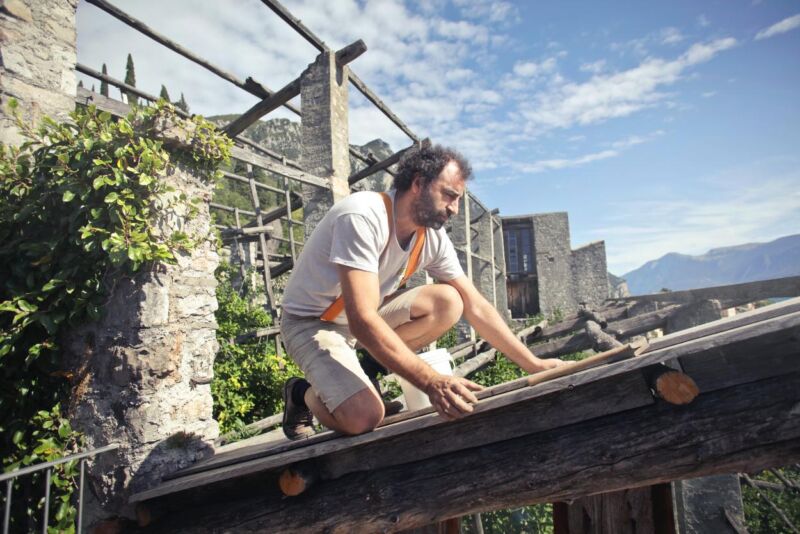 When you get a roof inspection, you receive a report stating the existing condition of your roof and detailing roof damages, etc.
A certified roof inspection provides homeowners with an additional document along with the roof inspection report, called a roof certification.
The document is granted by the inspector of the roof and declares in black and white that the roof has been properly inspected and repaired (if necessary), is not flawed, and is guaranteed to function properly for a specific period of time.
A roof certification can be of various increments but typically range from 2 years to 5 years. It may also serve as a warranty for any updates or roof repairs made.
How Long Is A Roof Certification Good For?
A roof certification is only as good as the time period stated on the certification, which can be any number of years.
For instance, if your roof certification states that it is valid for up to five years, the certification becomes invalid after that time period ends.
To keep your roof certified after that, homeowners will have to get a new roof certification.
If you are considering selling your home and only a few months of validity on your roof certification remains, you might want to consider getting a new roof certification that is valid for a few years ahead.
Similarly, buyers also tend to hire roof or home inspectors to inspect the roof or the whole house to alert them of roof damages that may result in roof repairs in the near future.
It is recommended that buyers also ask their inspectors to issue them a roof certification before they close on the purchase of the property.
Furthermore, the appraiser of the lender may also notice roof damages that require a roof certification as a condition before closing the loan, funding the loan, or drafting documents for the loan.
The underwriter of an insurance company may also turn down a request for a homeowner insurance policy prior to receiving a roof certification in order to avoid their risk on a home that has a roof that is questionable.
All these conditions require homeowners to get their roofs certified. As a huge number of houses are owned by banks and get sold as-is as well, obtaining a roof certification to avoid problems pertaining to the roof in the near future is highly recommended.
Even if you have had a home inspection, you should get a roof certification as well as home certifications perform a roof inspection in a superficial manner and fail to flag many issues, while a roof certification is carried out by specialized experts who are proficient in identifying potential problems and carrying out roof repairs before the issuance of a roof certification.
The Difference Between A Roof Certification and A Roof Inspection
A roof inspection is performed by a licensed roof inspector who evaluates the rooftop, attic, perimeter, and interior of a building to determine the condition of the roof.
A report is issued to the owner of the home or commercial building with details of roof damages, roof repair requirements, and other useful information about the roofing system.
A roof certification, on the other hand, is an estimate of how long the roof will properly function without causing any problems due to routine wear and tear and may include roof repairs (if required) as well before issuance. Depending on the type of certification you order, the roof certification may or may not act as a warranty.
If it is a warranty, the roofing company that issues the certification will repair roof damages that occurred without charge.
Roof certifications are carried out by professional and expert roofers who are licensed roof inspectors and are therefore typically extremely reliable.
A roof certification is usually renewable upon re-inspection and transferable to new holders of the certificate as well.
What Does the Process of A Certification Inspection Look Like?
Generally, a roofing inspector looks to gather the following information about your roof while carrying out a roof inspection for certification:
The expected lifespan of your roof. The typical weather patterns in your region combined with the roofing material can provide the inspector with an indication of how long your roof is expected to last.
History of roof repairs. Roof certification inspectors analyze all previous repairs performed on the roof to make sure they were carried out to a high standard and will not result in potential future roof damages.
Layers. It is common for roofs to be layered, i.e., new roofs laid over existing roofs. This can cause added pressure on the roofing system requiring it to be replaced.
Downspouts and gutters. Roof inspectors carefully and thoroughly examine downspouts and gutters to ensure proper drainage, as water forming on the roof can cause structural damage.
Interior. Roof inspectors examine the interior of the roof as well to seek signs of damage, stains, leaks, mold, etc.
Final Thoughts
Generally, a roof certification costs between $75 to $400, depending on several different factors. This cost is nothing compared to the cost of roof repairs necessitated by roof damages.
Homeowners, whether looking to sell their house or not, should get a roof certification through a roof inspection and a re-inspection as soon as the validity of the certification expires.