when it comes to the Roof Certification Cost, it typically has price tags of $75 to $250.
A roof inspection usually costs homeowners between $120 and $350. However, depending on a number of factors, such as the use of infrared technology or drones, accessibility of the roof, the roofing company, and others, homeowners can end up paying as much as $600.
Ready for a Roofing Quiz?
Roof Inspection Vs. Roof Certification
A roof certification and a roof inspection differ from each other in a number of ways.
While the purpose of a roof certification is to estimate the expected lifespan of the roofing system, a roof inspection is aimed at discovering roof damages and problems as well as determining and evaluating the existing condition of the roof and identifying the need for roof repairs or replacement.
A roof inspection can be carried out in isolation and is not dependent on a roof certification, while the latter is always based on the former.
You might be wondering that if a roof certification requires a roof inspection, how come the cost of a roof certification is lower.
The reason is that a roof inspection performed to issue a roof certification is not as detailed and extensive as the one performed separately.
However, this is just an average cost of a roof certification and how much homeowners are charged for it depends on their requirements and what they want to achieve out of it.
For instance, if you are selling a home and want to obtain a roof certification to show buyers that the roof can be expected to last long, you can go for a basic roof inspection and get a roof certification on the basis of it.
But, on the other hand, if you are considering buying a house and you want to know the existing condition of the roof and to uncover all the issues and problems with the roof of the house and the number of years you can expect it to function properly, without causing any trouble, you are likely to need a thorough roof inspection.
The cost of a roof certification is also dependent on the type of roof.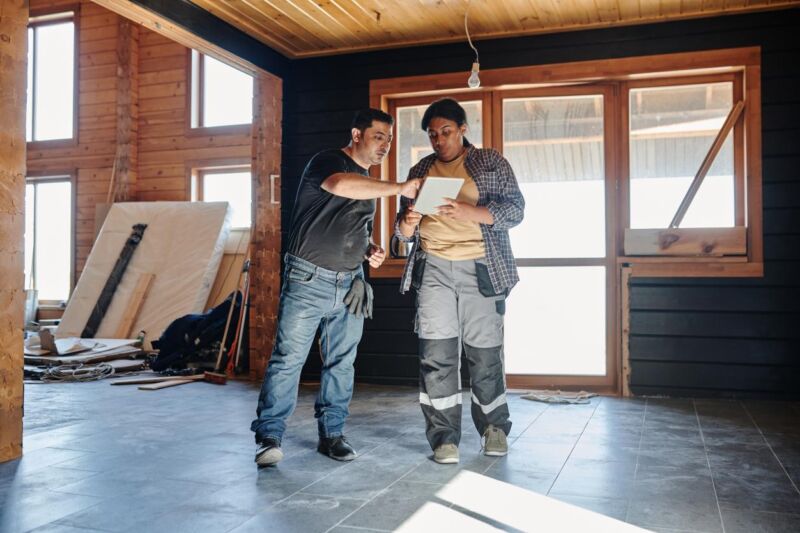 Factors That Determine the Roof Certification Cost
Some other factors that cause the cost of a roof certification to be higher or lower are the square footage of your house, the level of the steepness of your roof, its shape, the age of your roofing system or house, and the roofing material that is used in its construction.
Different expertise, equipment, and effort are required for each type of roof certification inspection, potentially causing its rate to fluctuate.
Different roof types face different issues, such as a fiberglass roof is more prone to cracking while metal roofs and wooden shingles commonly accumulate rust and rot, respectively.
What is more, is that the weather and climate conditions in your locality also play a role in determining the roof inspection for the certification process.
The number of years you want your roof certification to be valid also impacts its cost. Typically, you can obtain roof certifications for one year, two years, and five years.
For instance, a roof inspection in an area that receives frequent storms, like Kansas, Florida is likely to check for the sturdiness and ability of the roof to fend off a blowoff, while a region with a humid climate requires a roof inspection that emphasizes the discovery of moisture damage signs.
Therefore, hiring a roof inspector who is experienced with performing roof inspections for the specific type of roof as well as within your specific area is of paramount importance.
Another good way to get an idea of the cost of a roof certification is to add a fixed amount ranging between $75 to $125 for a roof certification letter on top of the cost of the specific type of roof inspection you want your certification to be based upon.
If you demand the report of your roof inspection along with your roof certification letter, you will get a summary of all findings with details about identified issues.
You can expect to receive the report along with the certification letter within seven days. The letter will have a clearly stated estimated lifespan of your roof and a description of its materials and general condition.
The letter typically consists of a single page and certifies that your roofing shape and construction will hold up for a certain number of years. The letter is not as detailed as an inspection report.
Also read: What Does A Roof Certification Cover?
Costs of Different Types of Roof Certifications
Here are the average costs of the different types of roof certifications:
– The average cost of a roof certification that provides you with just a single page certifying the estimated lifespan of your roof and a brief body of text offering information about its condition is around $75 and $250.
– A roof certification with a thorough and detailed physical roof inspection is a common type of roof evaluation and, on average, costs between $120 to $350.
It involves a certified representative of a roofing company and spending 45 minutes to one and a half hours on your roof, carefully examining all the areas of the roof, including its undersides from the attic.
The inspection report you get along with the roof certification letter will have all the inspector's findings written on it.
– The cost of a roof certification goes up to between 0 to 0 when a drone roof inspection underpins it due to inaccessibility to the roof or your preference.
Experts analyze the footage of the drone to prepare a detailed report to support the certification.
When you go for an infrared roof inspection, the amount you pay can range between $450 and $700.
An infrared inspection involves capturing thermal imagery of the roof's surface and adds a layer of data pertaining to its insulation as well.
Average Cost of A Commercial Roof Inspection
A commercial roof is usually much bigger than its residential counterpart. While a commercial roof certification for an average-sized building can cost anything between the range of $250 to $550, the price for a bigger commercial roof can easily hit the $1,000 mark.
Most commercial roofing companies avoid charging by the project and have their pricing criteria based on the square footage of the area.
The average cost of one square foot ranges between $0.06 and $0.12. Another reason for the cost of commercial roof certifications being higher as compared to residential roofing certifications is that they are regulated more.
OSHA guidelines are one example of checks that a roofing company needs to perform while inspecting a roof for certification issuance.
Homeowners have a wide range of options to choose from when it comes to the cost of a roof certification.
Roofing systems are important components of any building, and a roof inspection or a roof certification can provide you peace of mind and inform you of any roof damages that might need roof repairs.
Make sure to choose a roofing company that is experienced in working on roofs that are of the same type as yours for all roof-related jobs.