It can take between 3 to 5 days to roof your 1500-square-foot home. However, under adverse conditions like poor weather, it can take longer.
Here are some related questions that matter.
How Often Should Your Roof be Replaced?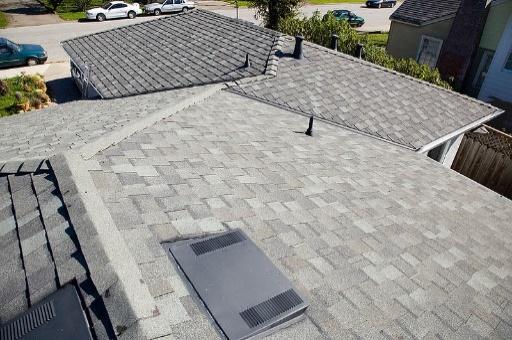 The best practice is to schedule your roof replacement according to the materials used therein.
Composition shingles – 12 to 20 years
Asphalt Shingles – 15 to 30 years
Wood Shingles – 20 to 25 years
How Much Does a New Roof Cost?
There can be major variations in how much roof replacement is going to cost you. A lot depends on the materials selected and the contractor.
The average roof replacement will likely be in the range of $5,000 to $10,000. Some roof replacements can even go down to $1,200 while others can go up to $30,000.
Most roofing companies charge around $3.5 to $5.0 for each square foot. So the cost of your roof replacement will depend on the area covered by your roof.
Does Homeowner Insurance Cover Roof Replacement?
The roof is a key structural component of your home. Hence, homeowner insurance policies offer some coverage for roof replacement.
This is typically contained in the dwelling coverage. If there is destruction or damage to your roof, then this coverage may provide benefits for the partial or full replacement of your roof.
Will a New Roof Boost the Value of Your Home?
By adding a new roof, you can increase the selling price of your home by about $12,000 or so. And what about recovering the cost of the new roof?
The increase in value upon installing a new roof can help you to recover around two-thirds of its cost.
Why Has Roofing Become So Expensive?
Adding a new roof has never been cheap, to begin with. But over the years, there has been a steep rise in roofing costs. Asphalt and tile are two very common roofing materials.
They are made from raw materials that comprise oil, clay, and concrete. Due to rising oil prices, asphalt shingles are becoming more expensive.
Costs incurred by disposing of damaged and old materials have also risen steadily over the years especially recently.
What If I Have No Money? How Will I Handle the Cost of Roof Replacement?
Making a new roof does not come cheap. It is a major undertaking that requires a major capital investment on part of the homeowner. Thankfully, there are several ways to finance the cost of a roof replacement.
For example, you can take out a second mortgage or apply for a home equity line of credit. That is, you can request your mortgage lender to be allowed to borrow against the home equity that you have.
You can also look around to find a local lender who is willing to offer you personal loans. This is another straightforward way of receiving the funds necessary for financing a roof replacement.
If you find yourself looking for a loan to replace your roof, you will want to see whether or not you qualify for the FHA (Federal Housing Administration) Title 1 loan.
In case your roof is being replaced due to a covered event, you may want to file a benefits claim with your homeowner's insurance company.
Which Color Roofs Are the Best?
Roofs with lighter colors may be better. Shingles with lighter hues can reflect more of the sun's rays and thus keep cooler during the day.
With lighter-colored roofs, your attic will also stay cooler. This can bring down your air conditioning bills and mitigate attic damage which is often responsible for roof replacement.
Is it Advisable to Go For Another Layer of Shingles?
Another layer of shingles for your roof is not a good idea. Installing another layer without removing the older shingle layer can lead to reduced roof integrity and decreased lifespan.
The reason for this is very simple. Most shingles simply aren't designed to have more shingles installed on them. With the addition of a new layer on top, the older shingle layer will wear out much faster.
Should You Tear Off Older Shingles?
It is often better to tear off the previous layer of shingles when installing a new one. Installing a second set of shingles on top of the previous shingles is never a good idea.
Doing so can increase the risk of leaks while reducing the lifespans of both the new layer as well as the older layer.
When Is It a Good Time to Replace Your Roof?
Fall may be the best season for replacing your roof.
Different seasons can have an impact on the rate of roof replacement. Factors like humidity, heat, snow, and rain may slow down a roofing job.
Under particularly adverse weather conditions, the roof replacement may even come to a halt.
So the least risky time of the year should ideally be chosen if you are not in a rush. The fall season would be just fine for this purpose.
Which Roof Replacement is the Cheapest?
Asphalt is the most inexpensive roofing material. But do remember that there are 3 kinds of asphalt shingles due to which prices will vary.
Out of these, the least expensive is the 3-tab shingle. This choice of asphalt shingles is ideal for those on a limited budget.
Will the New Roof Boost the Market Value of My Home?
You can indeed add value to your home via a roof replacement. The average cost of a midrange asphalt roof is around $22,000 for the average US home.
This will approximately boost the value of your home by around $15,000.
Can a Roof Replacement be Tax Deductible?
Roof replacement costs are unfortunately not deductible for tax purposes. That's because the roof job is considered to be a home improvement that is not tax-deductible.
Do bear in mind that home improvement jobs can boost the value of your home. This will mean a higher gain on the sale of your property for which you will have to pay extra tax.
How Long will the New Roof Last?
It largely depends on the materials you have chosen as well as the material grade. Tile, copper, and slate roof lifespans can exceed 50 years. These are hence, the longest-lasting roofs.
Wood shake roofs may be able to last around 3 decades. Fiber cement shingle roofs have an average lifespan of around 25 years. Asphalt roofs may be able to serve you for around 2 decades.
You should also remember that insurers often don't replace older roofs that are over 20 years old. To qualify, roofs will have to pass the prescribed inspection procedure.
Bottom Line
How long does it take to replace a 1500 sq ft roof? This as well as other key questions about your roof have been dwelled on above.