When constructing any building, regardless of the purpose of the building, every material used, from the foundation to roofing, is very important.
You cannot afford to go wrong in this process or use substandard materials because it will affect how long the building will last.
IB Roofing System has been a major roofing company for decades, providing excellent roofs that stand the test of time.
IB Roofing System is a full-service provider of PVC roofing. The Company manufactures roofing materials for different kinds of roofs and also offers installation services. The services are one of the best. But just like any workplace, there have been some complaints from some of its workers.
Ready for a Roofing Quiz?
Why Are People Complaining About IB Roofing System?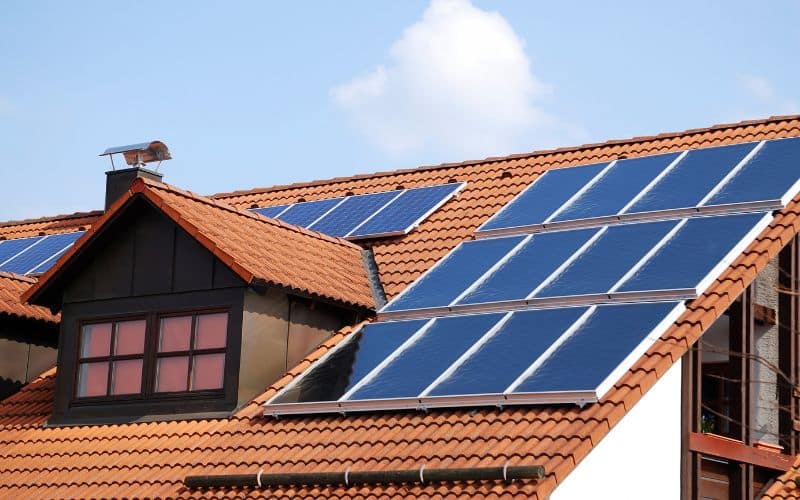 There are several reasons people complain about IB Roofing System, mainly from the workers or those who worked there before.
According to an IB Roof workers site, some staff members feel there should be an increase in their pay and want to solve more problems independently.
The workers also want their employers to be more sympathetic to personal emergencies. Some others also complain that the Company does not allow the potential for workers' growth.
These are issues that can and should be resolved. However, these employee complaints do not affect the quality of work.
Some employees enjoy working at IB roofs, dealing with customers, and have little to no complaints. IB roofing system services maintain high quality in their work regardless.
Are IB Roofing Systems Good?
IB Roofing Systems are very reliable in providing roofing materials and installations.
Before the term "sustainability" became popular, IB Roof Systems, founded in the late 1970s, has always been an environmentally conscientious business committed to protecting the environment.
The concept for IB Roofs came from Europe when post-World War II engineers had to deal with extensive industrial and residential reconstruction.
The aftermath of the war made it necessary to develop a long-lasting roofing product while lowering energy and maintenance expenses.
IB Roof Systems provides 100% warranties on all commercial projects for up to 25 years because they are so sure of the performance of their CPA Single-Ply Roofing System.
Every warranty offered by IB Roof Systems is longer than any other roofing system and is supported by an additional insurance policy worth $25 million.
When getting roofing materials from the Company, they provide already-made, unique or uniform fittings for any size pipe to speed up installation, improve aesthetics, and reduce the possibility of error.
In every job, this helps the customer save money and crucial time. The Company has created roofing materials to help the contractor deliver the best service possible in terms of look and functionality.
The membrane rolls are locally manufactured to reduce wrinkles from angles or curves in the roof deck.
To ensure proper and skilled application, every licensed installer from IB Roof Company receives extensive training throughout installation.
Here are some other advantages of IB Roof Systems
#1. IB Roofs Are One of the Best
PVC IB roofs are the finest choice if you value homes with lower-pitched roofs. 
Being one of the best is mostly due to the low radius and reduced slope impact offered by these specific roofing options.
IB roofs are a cost-effective alternative that can be ideal for the kind of roof that interests you.
#2. The Roofs Are Fire Resistant
Non-combustible Co-Polymer Alloy, CPA Membrane from IB Roof Systems, has a high rating for flame resistance certified by Underwriters Laboratories.
For a long time, the roofing industry has been working with Underwriters Laboratories (UL) Inc. to evaluate products from different brands.
The IB membrane resists fire instead of igniting it, in contrast to conventional roof materials.
#3. Security
It would help if you gave your house's defensive security more thought when you installed the roof over it. The roof of any building is very important, especially in harsh weather conditions.
The PVC membrane of IB Roofs is at the top of the reliability rankings in terms of both functionality and other evaluation criteria.
IB Roofs are of the highest quality when planning to install a roof. Apart from PVC roofs, there are also TPO roofs. If you've seen a white roof, you might be familiar with TPO roofing.
TPO is a single-ply membrane roofing that offers energy savings features for commercial buildings and is one of the most popular roof options in use today.
Here's a comparison between IB PVC Roofs and TPO Roofs:
| IB PVC Roofs | TPO Roofs |
| --- | --- |
| Installation of PVC Roofs is costly | TPO roofs are not as costly as PVC Roofs |
| e, PVC roofing performs better in extreme heat and sun exposure. | TPC cannot withstand much exposure to intense heat or sun like PVC |
| PVC has a high resistance to chemicals and fire | TPO performs better in terms of rip and breaks strengths |
| PVC has a double layer of plastic sheet | TPO has only a single layer |
Are IB Roofing Systems Expensive?
Yes, the cost of installing IB Roofs is a bit on the high side.IB Roofs installation has no serious drawbacks apart from the expensive cost.
These roofing materials and installations cost a little extra, which can be an issue if you want to save more and spend as little money as possible.
Installing an IB Roof on a 30 by 50 house plan will cost nothing less than $10,000. The roof you eventually settle for can increase or reduce the total cost.
Wanting to save money is important, but more important is the amount you would have to spend on changing your roof and the necessary repairs if anything goes wrong.
Pricey, thicker layers are more resilient and long-lasting. Choosing a sustainable one is advisable if you reside in a region with frequent temperature changes and bad weather.
A PVC roof, especially an IB Roof, is more economical when considering all the necessary things.
IB Roofing Systems Reviews
IB Roof Systems is a leader in the market regarding durable single-ply roofing options. There are a lot of good reviews for IB Roofs.
These reviews are from former customers, so you can be sure they're authentic.
IB has a remarkable track record of offering long-lasting, secure, and energy-efficient roofing services after over three decades of covering residential and commercial facilities.
Most Contractors claim that IB Roofs are easier and simpler to install than other types.
Any building owner using IB Roof will receive the best waterproof protection available, thanks to the roof materials and its anti-rust capability.
This roof firm has also received praise from the United States Builders Association, assuring clients that the accessories and roofing items from IB Roofs are built to last and work effectively. 
This Roof Company provides both financial benefit and a significant amount of ecological sustainability.
IB can also recycle and reuse its post-industrial waste and combine it into new materials. Reusing these materials decreases the garbage going into landfills like many other roofing kinds.
This roofing company is already ahead while other industries transition to more environmentally friendly practices. IB Roofs is carbon-neutral and produces eco-friendly goods.
Conclusion
Since the 1970s, there have been many developments in the roofing sector. IB Roofs has amassed a wealth of knowledge over the years.
IB Roofs has created a roofing system that can be installed effectively with the right accessories.
The right business with the appropriate product matters greatly in a market full of options, and IB suits all your roofing needs.