Many people choose SmartCore vinyl flooring options for their homes since they are available in various designs while offering durability.
However, this option may not be the perfect flooring choice because it has many disadvantages.
For example, although generally durable, it can accumulate wear and tear in many forms, making it unsuitable for high-traffic locations.
SmartCore vinyl flooring also has many negative reviews, meaning people are happy with the design but eventually face problems that make them regret their decision.
However, this flooring option provides a modern look to your home décor, meaning you can get good results if you're careful and install it in low-traffic areas.
Let's explore some problems you'll face with SmartCore vinyl flooring.
Ready for a Flooring Quiz?
SmartCore Vinyl Flooring Accumulates Wear and Tear Easily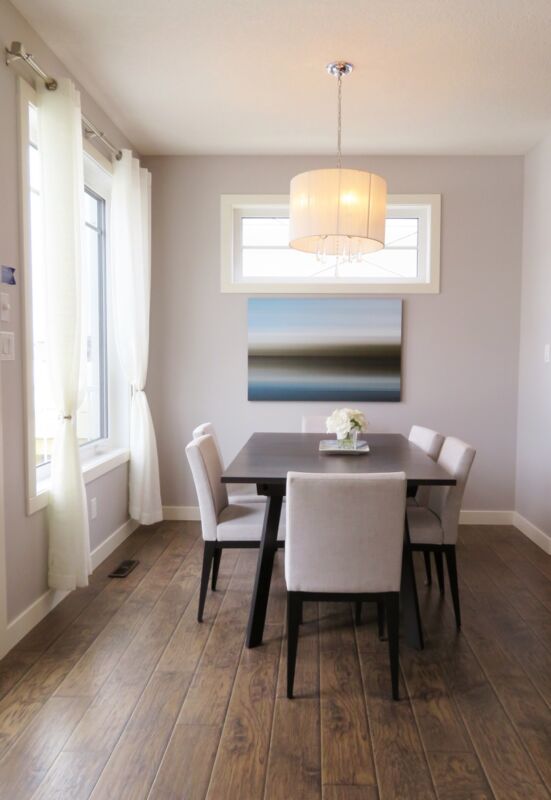 People who invested in SmartCore vinyl flooring did so, thinking it would be scratch-resistant.
However, if you check online reviews, you will quickly find that these people were massively disappointed.
Since home aesthetics are one of the main reasons people choose this flooring type, scratches and scruffs on the surface can greatly detract from the appearance.
If you want to impress your guests with your flooring, you may find that SmartCore vinyl flooring delivers the aesthetics but cannot maintain its original condition.
However, you can take certain precautions to minimize these effects. If you enjoy rearranging your living space, you should be more mindful about moving furniture and other large items.
Their footholds may drag along the surface of your flooring and ruin its appearance. Similarly, you should avoid running on this flooring since that may lead to another problem.
It Absorbs Moisture Quickly
Although people know moisture's impact on hardwood floors, they might not have expected their SmartCore vinyl flooring to be more susceptible to the effects of prolonged wetness on the surface.
So, your new flooring is not as waterproof as it is advertised to be. When setting up the underlayment, you will find no water-resistant qualities that prolong its lifespan.
Many bad reviews for SmartCore vinyl flooring are due to its misleading marketing. This flooring option costs more due to its apparent moisture-resistant properties.
However, the material bends when moisture is exposed, making it a poor choice for your home.
Despite this, some people have found that they can maintain their SmartCore vinyl flooring properly by keeping all these things in mind and avoiding them.
It Will Undoubtedly Dent in the Long Run
You might have thought that scratches and scruffs were all you had to worry about. However, another disadvantage of choosing SmartCore vinyl flooring is that it dents easily.
You may see dents ruining its appearance within the first year of getting the flooring type, creating major concerns.
One of the primary things you expect from the flooring is that it does not bend or dent when subjected to heavy forces and pressures.
If your floor is not stable or resilient to stress, it will cause problems, such as uneven surfaces.
However, there are some ways you can mitigate the damage by filling your flooring with wood putty.
It Is Not an Eco-Friendly Option for Your Home
As people become more environmentally aware, they emphasize eco-friendly options for their homes.
SmartCore vinyl flooring is not a green solution for your living space, contributing to VOC emissions.
For this reason, you will find that wooden flooring options are much better, especially if you wish to minimize your environmental impact.
However, it is worth remembering that you can purchase certain brands with low VOC production, which can also be recycled.
SmartCore Vinyl Flooring – What do the Reviews Say?
Consider what the reviews say if you wonder whether SmartCore vinyl flooring is a good option.
Honest and authentic reviews by people who have invested in flooring will help you know whether it's the right decision for you.
Let's explore what the reviews say about SmartCore vinyl flooring.
#1. Design Review
Most people who chose SmartCore vinyl flooring for their homes were satisfied with the design.
In terms of aesthetic appeal, it can improve your home's appearance, making it a good option for low-traffic areas.
Since it has many options for colors, sizes, and textures, people found it a good initial investment.
#2. Durability Review
Many people quickly found and reported that the SmartCore vinyl flooring accumulated wear and tear easily.
The most disappointing aspects of this flooring were the scratches, scruffs, and dents that became visible within the first year.
This starkly contrasts the results achieved with vinyl flooring, which is more durable and scratch-resistant than SmartCore.
By and large, people were unhappy with their investment due to the lack of durability against external forces.
#3. Coloration Review
Customers choose SmartCore vinyl flooring options because it has a range of colors and designs to choose from.
This led many enthusiastic first buyers to opt for this new vinyl flooring. However, many reviews have stated that the floor began to discolor and stain over time.
Restoring the floor to its original state also became difficult since the staining sensitivity resulted in permanent marks on the flooring, affecting its appearance.
Final Verdict
SmartCore vinyl flooring seems like a good option but has failed to deliver what it has promised in its marketing, such as durability and water resistance.
You will get better results from choosing other flooring options like hardwood.
Although SmartCore vinyl flooring has some positive elements, including various designs to choose from, it falls short of many of its ideals.
It disappointed people looking to improve their home décor due to the problems discussed in this article.