Hardwood flooring is a timeless investment for your space; it adds a modern, warm, and elegant touch.
Whether upgrading a property or building a new one, engineered wood flooring is an excellent option.
This article will discuss the advantages of engineered wood flooring. So keep reading to learn more about it!
Ready for a Flooring Quiz?
Advantages of Engineered Wood Flooring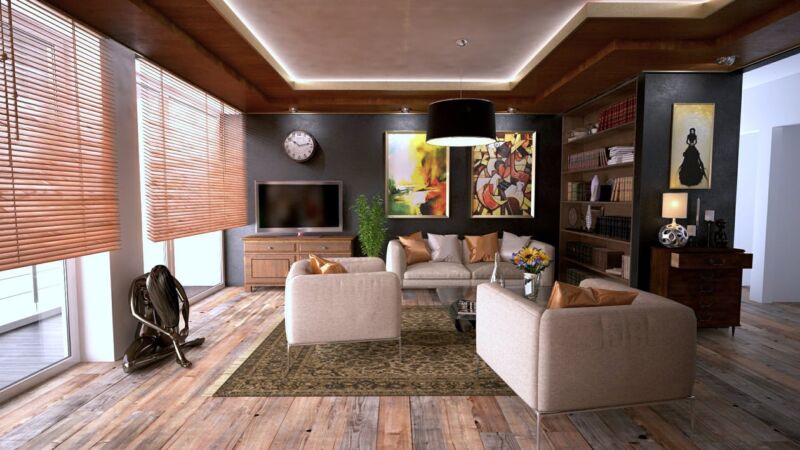 #1. Durable
When investing in flooring, the first thing you must consider is durability. Engineered wood flooring is made of numerous fused layers of wood, making it more durable than solid hardwood.
Due to its sturdy design, it is a good option for high-traffic spaces, including kitchens, entryways, and workplaces.
It preserves its shine for many years and resists normal wear and tear when maintained properly.
High-quality engineered wood flooring is produced, finished, and installed following certain quality requirements to ensure it can withstand the intense foot traffic in commercial, residential, and other public areas.
#2. Ease of Installation
When installing your dream floor, selecting Engineered wood can help you save time and money because it lends itself to expert and do-it-yourself installation.
#3. Requires Little Maintenance
Engineered wood floors don't necessitate extensive care beyond routine vacuuming and light brushing to keep them clean.
When it comes to spills and leaks, use a soft towel to sweep away the liquid to prevent stains quickly.
Engineered wood flooring maintains its gloss for many years, unlike other wood substitutes that eventually must be re-polished.
#4. Easy to Clean
Another advantage of engineered wood flooring is that it is easy to clean since it isn't too welcoming to dirt and dust.
You can dust and mop the floors with a damp (not wet) cloth for regular cleaning.
#5. Resembles Real Hardwood Flooring
The best feature is that engineered wood flooring closely resembles genuine wood.
Not everyone can differentiate genuine hardwood from engineered wood by its look and feel since it is constructed of veneer and real wood fiberboard.
#6. It is Refinishable
Like genuine wood, you can refinish engineered wood to restore the shine and freshness of your floor.
Thus, improving the appeal of your house as a whole. Just sand off the top layer and add lacquer and fresh stain to give a worn-out floor new freshness.
#7. Wide Range of Options to Choose From
Regardless of how distinct your requirement for wooden flooring is, here is a wide range of options available.
Engineered wood flooring is available in various patterns, colors, textures, and styles to match decor themes.
Additionally, engineered wood flooring comes in various species, thicknesses, and widths.
#8. Environmentally Friendly
Since engineered wood is a natural product manufactured from a renewable resource, it is environmentally friendly. Due to this, it is one of the most eco-friendly decorative products.
Because engineered wood utilizes far less of the tree per board than solid hardwood, manufacturing engineered wooden boards are more sustainable.
The veneers used to make planks are sliced rather than sawed, and this process leaves no sawdust behind. Moreover, the tree is still usable.
#9. Improved the Aesthetic Appeal of Your Home
Each form of engineered wood flooring has a distinct appeal and characteristics that will enhance your house's appeal.
Many shades of wood flooring are available, ranging from light to dark. Are you thinking about removing your carpet and installing engineered wood flooring?
Know that this transformation will undoubtedly give your home an aesthetic touch.
#10. Enhances Your Property's Value
While engineered wood flooring has many advantages, one of the most prominent is increasing your property's value.
You will determine the actual value of this type of flooring when your property's value is calculated at the time of sale.
Therefore, engineered wood flooring is an excellent choice if you want to invest in something that increases your property's value in the long run.
#11. Versatility
Engineered hardwood floors offer performance qualities that make them a wonderful option for any space in your house.
They offer peace of mind and flexibility in terms of design and aesthetics.
You can use them in all areas of your home, including kitchens, bathrooms, and even basements where temperature and humidity fluctuate significantly.
#12. Stability
Engineered wood's multilayer design mitigates the impact of moisture, so you won't notice warping or cupping.
In contrast, real hardwood is highly sensitive to moisture and heat, which makes stability a problem.
Compared to hardwood planks, engineered planks are sturdier because of their complex composition.
How Long Does Engineered Wood Flooring Last?
Engineered flooring typically has a high level of durability and, with regular maintenance, may last for many years.
Hardwood is layered over HDF, softwood, or plywood to create engineered wood flooring.
Because engineered wood is so resilient, it should last 25-30 years before requiring a replacement.
What Should You Not Use on Engineered Wood Flooring?
If you want to maintain the appearance and durability of your flooring, avoid using harsh chemicals and solutions like bleach and ammonia for cleaning.
These chemicals have active ingredients that can damage your floors and make them appear dull.
Instead, you can invest in cleaning products for engineered wood floors, such as mild soap-based products.
Wrapping Up
Engineered wood flooring is an excellent option for your space. They are durable, cost-effective, versatile, aesthetic, and more.
If you require warmth and elegance in your space, this would be the right flooring option.