A roof is one of the most important components of a building, whether it is small or big or residential or commercial.
Homeowners and commercial building owners often take the roofs over their heads for granted, but without a sophisticated and well-structured, and sturdy roof, the dwellers and occupants of a building will get significantly impacted by adverse outside weather conditions.
A roof inspection or a roof certification helps the owner of a building to stay informed about the condition and structural integrity of their roofs.
In this article, we will take a look at what a 5-year roof certification is and things you need to keep in mind while obtaining one.
Ready for a Roofing Quiz?
What Is A 5-Year Roof Certification?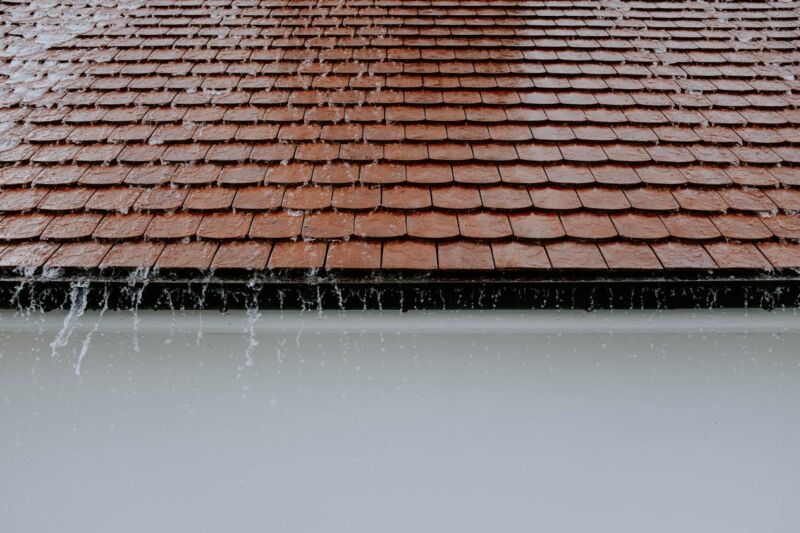 A roof certification is a letter that certifies that a roof or roofing system, as per its existing condition, is estimated to perform efficiently for a certain period of time.
It requires a roof inspection from a licensed roof inspector who evaluates and analyzes the roof and prepares a report that details the condition of its surface and all of its components.
A 5-year roof certification is a roof certification that assigns a lifespan of five years to a roof.
How Much Does A 5-Year Roof Certification Cost?
The average cost for a 5-year roof certification in the United States ranges from $75 to $350.
Whether you are looking for a 5-year roof certification or a one or two-year one, the cost remains the same as the process of roof inspection that a certification follows is the same and does not take into account the number of years the certification is valid for.
There are a number of factors that determine how much you end up paying against a 5-year roof certification, including:
The area you dwell in
The size of the building
The purpose of the certification
The roof inspector you opt for, etc.
Things You Need To Keep In Mind Before Ordering A 5 Year Roof Certification
Regardless of the number of years you want your roof certification to be valid, make sure to keep a few things in mind before hiring a roof inspector, as not all roof certifications offered in the market are warrantying against future roofing damages.
Therefore, it is of paramount importance to get to know what the roof certification you are considering obtaining is all about, what is excluded from it, and what is included in it.
Here are the things you need to make sure that your roof certification includes:
#1. Your Roof Certification Should Be A Warranty From Future Roof Leaks And Wind Damages
If you are going for a 5-year roof certification, you need to make sure that the roofing company you are hiring will take care of all the leaks and wind damages that occur across all areas, parts, and components of your roofing system within the next five years.
There are some roof inspectors that are licensed and registered, but the roofing companies they represent do not offer warranties on their roof certifications.
Abstain from getting your roof certified from them as you cannot ensure that they are confident about the estimate made about the lifespan of your roof.
You see, there are no set definitions or official criteria of what a roof certification means or carries. For this reason, it is extremely important to gain a deep understanding of everything that is being offered with a roof certification.
Usually, a roof certification lists the roofing elements that it covers as well as those that are excluded from its coverage. It also typically details pre-existing conditions.
Roof certifications are commonly obtained in the cases of escrow closes or selling or buying of homes. When damage to the roof subsequently occurs, it comes as a shock to many homeowners that it is not covered by the warranty of the certification.
Similarly, some roof certifications are warranties against only recently completed roof repairs and do not provide coverage for new damages.
In short, you need to be absolutely sure that you understand each and every aspect of the 5-year roof certification you are ordering, or it might either be worthless to you or throw a few distasteful surprises your way.
#2. Your Roof Certification Should Have A No-Dollar Limitation On All Future Repairs
There are a number of roofing companies out there that issue roof certification warranties with a clause that specifies the maximum limit on the amount of money that the company will pay for a future roof repair.
The clause is usually in fine print, and you will have to actively look for it to find it. Typically, it is around $750 to $1,500.
A no-dollar limitation means that regardless of the total cost of the future roof repairs, the certifying company will bear all of it, and you do not have to pay for anything.
When there is a dollar limitation, any expense incurred above the maximum dollar amount will have to be borne by the homeowner.
I have always looked down upon such business practices and always try to inform people about them, so they are careful before choosing a roof inspector.
You should decline any and every roofing warranty or roof certification that has a dollar limitation as it is never in your best interest.
Most of the companies that offer roof certification warranties with a no-dollar limit do it only with certifications that have a validity of 3 years or less.
So you might have to put some effort if you want to seek a 5-year roof certification with a no-dollar limit. But, believe me, it is worth it.
#3. Your Roof Certification Should Be Transferrable
Whether you are considering buying or selling a house or not, you should make sure that the roof certification you are getting is transferrable, especially if it is a 5-year roof certification.
You never know when a need to sell a house arises. People commonly buy bank-owned homes and resell them after performing some improvements on them.
Whatever the case may be, I believe that a roof certification warranty should always complete its period of validity and should stay with the property.
This means that a new owner or a subsequent buyer of a house should be able to enforce the warranty anytime during the total term of the certification.
Make sure the roof certification you are getting is enforceable by subsequent house owners, especially if you are buying a house.
A 5 Year Roof Certification Offers A Number of Benefits
As I mentioned earlier, the cost of a roof certification remains the same regardless of the term of its validity. Therefore, homeowners should always go for a 5-year roof certification unless their circumstances tell them otherwise.
Whether you are considering selling your house or not, considering buying a house, or looking to get your house insured, a roof certification can offer you several benefits.
It increases the value of your property by serving as a shred of evidence that your roof is in a top-notch shape and condition.
It attracts buyers and keeps them from getting driven away.
It provides you with peace of mind that you do not need to make roof-related expenses in the near future.
Some mortgage lenders, as well as insurance companies, stipulate roof certification.
Our Final Thoughts
It is common for the people in the US to take their roofs for granted. However, when the time comes to buy or sell a property or when roofs require costly repairs, a roof certification is something that can act as a saving grace for homeowners.
Making an effort to make sure that your roof, residential or commercial, is able to fulfill its basic functionality for the near future and is free of defects is of paramount importance.
All that homeowners need to do to get a roof certification is to call a licensed and experienced professional roof inspector and ask them to perform a roof inspection before issuing you a certification letter.
Make sure you go for a 5-year roof certification, as it offers more value in terms of the duration of validity and that your roof certification is transferrable, is a warranty, and has a no-dollar limit.