The roofing industry is getting more and more competitive. This has resulted in roofers and roofing contractors to strive for obtaining new skill sets and various different certifications.
HAAG certification is one of the most desired certifications in the industry that only roofing industry professionals can earn.
The certification not only serves as proof of experience but enhances the capabilities of individuals as well.
Ready for a Roofing Quiz?
What is HAAG Certification?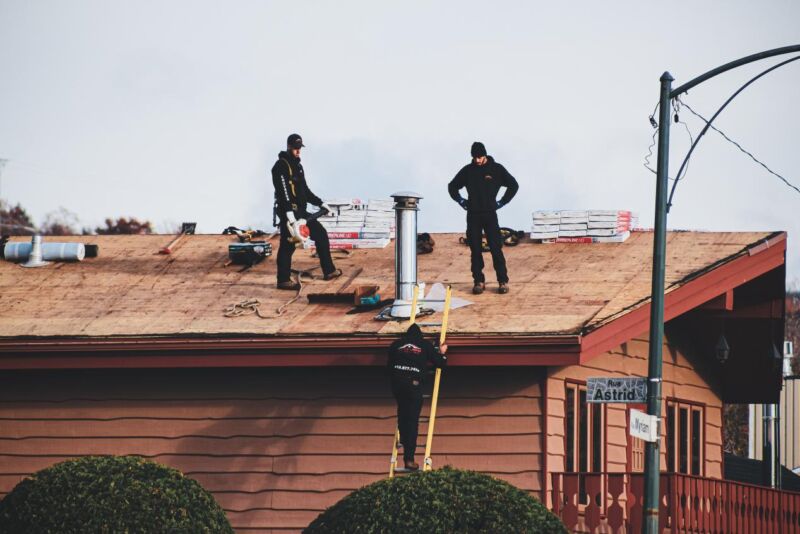 The HAAG certification is basically a training program that comprehensively improves the skills of a roofing contractor to efficiently and effectively carry out a roof inspection for roof damage and assess its existing condition.
The HAAG training or certification is designed for roofing professionals that are at least intermediate-level. The program is intensive and three-day-long.
Roofers or roofing professionals can choose from three different course options, including wind damage, commercial roofing, and residential roofing.
Each of these three courses covers various different topics, including applicable codes, roof area calculations, roof inspection safety, roof repair costs, mechanical damage, maintenance, wind and hail damage, weathering, installation, and manufacturing.
What Does HAAG Stand For?
HAAG is not an acronym, but a German name, meaning 'hedge' or 'enclosure.' HCI, on the other hand, stands for Haag Certified Inspector, while HCI-W, HCI-C, and HCI-R represent the different classes of the certification and stand for Haag Certified Inspector-Wind Damage, -Commercial Roofs, and -Residential Roofs, respectively.
Commercial Roof Certification
The commercial roof certification program teaches damage assessment for all types of commercial roofing systems. These include flat as well as low-slope roofs.
The training covers areas of weather characteristics, industry standards and codes, roof area calculations, inspection safety, etc.
The course covers roof coatings, roofing components, green or vegetated roofing, metal roofing, SPF roofing, thermoset plastic single-ply roofs, including PIB, CSPE, EPDM, thermoplastic single-ply roofs, including TPO and PVC, polymer-modified bitumen roofing, and built-up roofing.
The training includes case studies that demonstrate real-world scenarios.
Residential Roof Certification
This certification covers all types of residential roofs, including steep-slope roofs and flat roofs. The training offers knowledge about applicable codes, roof area calculations, inspection safety techniques, and the interaction of wind and hail with roofing.
The program helps roofers gain a deep understanding of repair costs, mechanical damage, maintenance, wind damage, hail damage, weathering, installation, and manufacturing of several different roofing types, including metal, slate, synthetic, fiber cement, asbestos, clay tile, concrete, wood shingle or shake, composition, etc.
Wind Damage Certification
HAAG wind damage certification renders roofers proficient in properly inspecting a roof after wind events, such as a hurricane, down-burst, tornadic, straight-line, etc.
The training helps candidates develop an advanced understanding of the different types of wind and their respective effects on specific types of roofs.
The program also makes roofers well-versed in differentiating between damages caused by wind and the ones resulting from other mechanical and natural events.
Candidates also learn advanced techniques to assess and properly document wind damage caused to other components of a building other than the roof.
How to Obtain the HAAG Certification?
There are a number of prerequisites that need to be fulfilled before an individual gets accepted into the HAAG certification program.
A person must be at least an intermediary-level roofing contractor, inspector, estimator, adjuster, or a professional from the roofing industry.
Once an individual aspiring to earn the HAAG certification and improve their skills is accepted into the program, they need to undergo the training given by forensic experts, engineers, and other industry leaders, who are certified by HAAG and old 300 years of combined experience.
The completion of the course follows a knowledge assessment through a comprehensive exam designed to test philosophies and techniques for roof damage evaluation.
The candidates that pass the HAAG exam become HAAG-certified inspectors, but the certification is valid for only a year.
To renew the HAAG certification, a roofing professional is required to retake the test in order to prove their knowledge retention.
Is HAAG Certification Worth It?
HAAG certification is ideal for roofers and roofing industry professionals who are looking to evolve their expertise and grow their clientele. The list of benefits that the successful completion of HAAG training offers is a long one.
Similarly, opting for a HAAG-certified roof inspector offers a number of advantages to homeowners.
#1. HAAG Certification Carries Significant Weight
A HAAG certification demonstrates a commitment to staying current with the roofing industry trends and the latest technologies.
When you hire a HAAG-certified roofing professional, you know that they have high levels of proficiency and credibility.
Roofers that are HAAG trained enjoy a heightened authority within the market as the exclusive practices, processes, techniques, and methodologies they learn during HAAG training enhance their professional value.
#2. HAAG Certification Makes Roofers Assess Roof Damage on Forensic Level
HAAG instructors include industry-leading forensic engineers. This means that the training equips roofers with the knowledge and tools that help elevate their roofing expertise required for roof damage assessment and inspection.
Evaluating a roof on a forensic engineering level allows inspectors to identify and analyze even the most minute details that conventional roof inspections often fail to pinpoint.
#3. HAAG Certification Allows Roofers to Stay Current
The methods and practices of the roofing community need to progress in synchronization with the expansion, growth, and evolution of the roofing industry and its relevant technologies.
The curriculum of the HAAG training program is regularly updated to conform to the latest roofing processes and trends.
The yearly re-certification requirement also plays a vital role in this regard, ensuring up-to-date training and learning.
HAAG Certified Inspections Strengthen Your Insurance Claims and Help Receive Adequate Compensation
Insurance adjusters weigh the HAAG certification in gold and highly respect it. The credibility of a HAAG-certified roof inspector has much more credibility in the eyes of insurers and helps simplify the process of an insurance claim.
More often than not, an inspection performed by a HAAG-certified inspector makes a siding or roofing claim to succeed in the first go.
Similarly, in the case of you filing an insurance claim for roof repairs or replacement, a HAAG certified inspector can pinpoint even the most subtle roof damages to increase the compensation amount.
Our Final Thoughts
The HAAG certification is widely in demand across the globe as it is the gold standard in the roofing industry.
It serves as proof that not only a roofer is properly trained and holds up-to-date knowledge about roofing, but that they have met the highest standards of proficiency as well.
A roof inspection performed by a HAAG-certified inspector allows homeowners to identify roof damage in a thorough manner. The certification training equips the report conclusions of HAAG roofers with a higher level of credibility.
The HAAG certification offers knowledge and skills pertaining to roofing that professionals within the industry generally lack.