Wooden flooring options are becoming increasingly popular today, and people are choosing more unconventional home selections.
Although you can choose between hardwood, traditional wooden flooring, and rough-cut lumber, it helps to research and know the pros and cons of each.
Rough-cut lumber offers beauty and character, making it the perfect choice for many people aiming at particular home décor.
Read this article to know everything you need for using rough-cut lumber flooring in your home.
Ready for a Flooring Quiz?
Why Rough Cut Lumber Is an Excellent Flooring Option for Your Home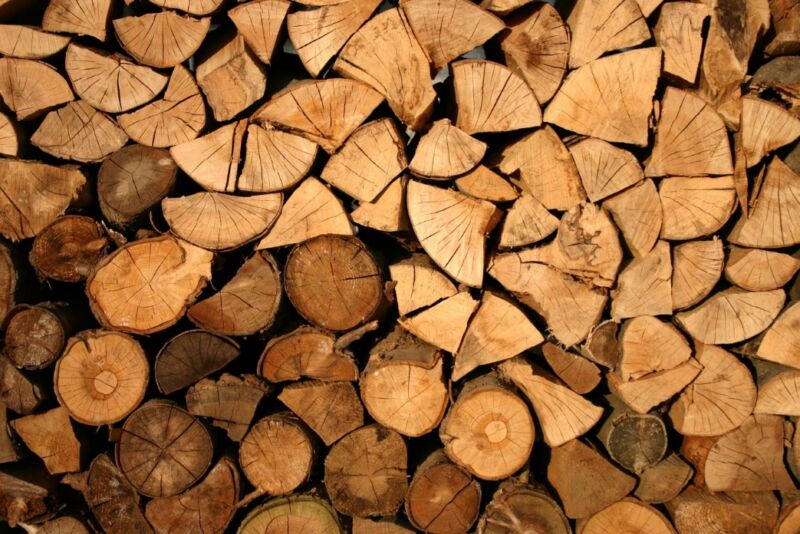 Using rough-cut lumber for your home's flooring creates a unique appearance with a rustic feel.
Traditional and hardwood options have a cleaner finish, but many prefer rough-cut lumber's textured look.
If you want to elevate your home décor, choose a wood type that adds character to your living space.
Rough-cut lumber makes the installation process easier since it is somewhat uneven and can be easily lain on the floors.
However, unevenness can create some problems, such as warping. This unevenness can be easily remediated by choosing the more stable varieties of this wood, like oak.
Rough-cut lumber is also one of the cheapest wooden flooring options because it is unprocessed compared to others.
So, the labor costs are considerably lower, making it an excellent choice due to its affordability.
You can expect to find a wide variety of rough-cut lumber by visiting your nearest mills.
However, this may not be possible if you live in an urban location, requiring you to travel to rural areas to find the right source.
Depending on your aesthetic preferences, you can choose lighter or darker shades of rough-cut lumber, adding the vibe of your choosing to your living space.
Some people enjoy darker wood since it has more character, while others enjoy contemporary styles and colors.
Installing Rough Cut Lumber Floors in Your Home – What You Need to Know
Wooden flooring options are susceptible to the damaging effects of too little or too much humidity in the environment.
Rough-cut lumber is the same and can easily cup and warp when exposed to improper humidity levels that fall outside the ideal range.
This means you must prepare your wood before effectively installing it.
Before the installation process can begin, you must use a sealant on the edges of your wooden planks or boards, which will prevent the damaging effects of humidity on the surface.
After this, you must sand the lumber to ensure it is smooth and ready for installation.
If you're inexperienced at DIY projects, hiring a professional to install your rough-cut lumber flooring is best.
The process involves creating sturdy subflooring using plywood or a different material before placing your lumber boards and screwing them.
Finally, you must finish the lumber boards properly to create the perfect appearance for your new wooden floor.
Maintenance and Upkeep for Your Rough Cut Lumber Floor
Rough-cut lumber floors can take your home aesthetics to the next level. However, you must spend time and effort to maintain the flooring to maximize its durability and lifespan.
Let's explore some maintenance and upkeep tips for your rough-cut lumber flooring.
Wooden floors are susceptible to stains, making it important to clean up any spillages straight away. For example, you may spill coffee or break a plate of food on the flooring, requiring you to waste no time before cleaning up the stains.
To maintain your lumber floor's pristine condition, you must sweep away all dust and vacuum the surface properly to keep it clean and hygienic.
Hire experts to polish your wooden floor every few months to maintain its appearance and remove any scratches.
When setting furniture on your rough-cut lumber flooring, you can use accessories like coasters to stop your furniture's footholds from scraping the surface.
The Pros and Cons of Using Rough Cut Lumber for Flooring
Before investing in rough-cut lumber flooring, you must explore the pros and cons to see if it is a good option for your home.
Style preferences play a part in your selection choice. Still, considering a few other things before investing in your flooring space would be best.
#1. Pros
Rough-cut lumber is highly durable and has a long lifespan of several decades.

Depending on how you treat and maintain it, this flooring will offer some of the best resistance to wear and tear compared to other wooden flooring types.

It is cheap and affordable compared to other woods since it is not processed, allowing you to save money on your investment.

Therefore, you can enjoy the aesthetics of a wooden floor in your home without splurging too much financially.
#2. Cons
Rough-cut lumber needs more maintenance than other types of wooden flooring options, which means more time and effort on your part.

For example, if it is not properly finished or smoothed, you can expect to accumulate dust and debris in the cracks and crevices.

You must ensure it dries out properly before you install it since moisture in the wood can create major installation difficulties. Since it is unprocessed, it must also be milled before installation.
Final Verdict
Rough-cut lumber is an excellent flooring option for your home. Although its installation process requires a bit more work than other types of wood, it promises durability and longevity.
Its affordability makes it highly suitable for people on a budget who wish to create a rustic and wooden vibe in their homes.
Like every other type of flooring, it has disadvantages, which need to be weighed before you finalize your decision.
However, rough-cut lumber promises beauty and resilience against the elements, making it a suitable choice for your home's flooring.