Are you considering installing new hardwood flooring? Nothing affects the stability and durability of your flooring more than the absence of an underlayment.
It's one of the most crucial steps that ensure the longevity of your new floors. It also ensures that your floor stays even for the longest time.
So, if you're wondering how cork underlayment for hardwood floors works, this article have you covered.
Ready for a Flooring Quiz?
What Is Cork Underlayment?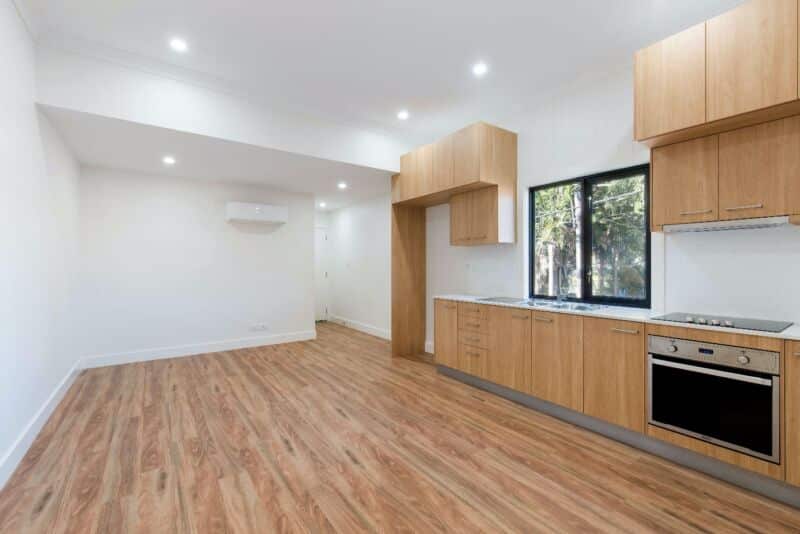 Understanding what underlayment is and what it does can significantly help you make the right material choices.
An underlayment is something that helps your floors stay in shape. After all, who doesn't desire a perfectly even floor?
Hence, cork underlayment works by lifting your floors where a height match is needed. It is an alternative to "foam" products and offers temperature control.
How Does It Protect Hardwood Floors?
Now that you know what cork underlayment is, you must understand why hardwood floors need it.
Not only will it protect them, but it will also ensure better cushioning and more soundproofing.
Cork may just be the perfect solution to your temperature management ordeals in winter too.
It works well with in-floor heating systems and keeps the temperatures warm in winter. Most importantly, it protects your hardwood floors from mold and bacteria due to its antimicrobial properties.
5 Benefits of Cork Underlayment For Hardwood Floors
Cork underlayment should be a reasonable option if you value peace in your home. It can trap sound and prevent echoing whenever someone walks on a hardwood floor. This isn't it.
The sound-absorbing property is only one highlight of the package. Here are some additional benefits of cork underlayment for hardwood floors.
#1. Dent Protection
If your hardwood floor is sitting there without any underlayment, the chances are that it will undergo denting.
You can't possibly stop your children from dropping toys now and then. Neither can you keep moving heavy furniture, so it doesn't sit in the same spot for too long.
Since cork is naturally dense, it helps place weight evenly. This means it can easily handle pressure from furniture or dropped items.
Furthermore, an even hardwood floor means you can easily place rugs and enhance their appearance.
#2. Temperature Management
Cork underlayment serves as an excellent insulator. This means your family can enjoy warm feet even during cold winter months.
Imagine stepping out of a hot shower and walking on the chilly ground. How uncomfortable can it get?
However, with cork underlayment, cold temperatures can easily be blocked from reaching your home's hardwood floors.
Secondly, it's breathable, so your floors can stay cool even in hot weather.
#3. Humidity Prevention
Occasional spills can induce humidity that eventually results in cracking, warping, and buckling of your hardwood floor.
However, you can put all those fears aside if you have a cork underlayment. Its dimensional stability makes it much less likely to warp due to moisture and humidity.
Even if there's some dampness, it won't result in serious issues since the material is mold and mildew-resistant.
However, you can always attach a moisture-proof sealant if unsure about your cork underlayment's humidity protection properties.
#4. Affordability And Durability
Cork underlayment may be your best bet if you're on a budget. For someone who cares about the time and budget factors, I can vouch for how easy and quick it is to lay cork down.
It is flexible, lightweight, and does not require a lot of labor.
The material is also quite affordable, thanks to the hassle-free and easy production. You can lay back and relax for years because it often takes decades to degrade.
Unlike other underlayment materials, it does not require continuous replacement, so you can save even more.
#5. Environment Protection
Did you know that cork is a 100% recyclable raw material?
This means it doesn't use up the world's precious natural resources. Instead, cork underlayments are made from the excess bark that eventually regrows.
If you care about the environment, cork underlayment is your best bet. It's a natural material that doesn't have as many volatile compounds as other underlayments.
This means it doesn't pollute indoor air. The best way to ensure eco-friendliness is to start with your home flooring.
How Does Cork Compare to Other Materials?
There are numerous underlayment materials available in the market. This means you may have a hard time choosing the right material.
While they all carry certain pros and cons, understanding what may suit your needs better is imperative.
For this reason, I have briefly compared cork with other popular underlayment options so you can pick the right material for your home flooring.
#1. Cork vs. Rubber
While the latter is easy to install and remove, it can leave a prominent rubber smell. Like cork, rubber also provides cushioning and soundproofing.
#2. Cork vs. Felt
It Felt might be less pricey, but it may require extra cushioning. However, unlike cork, it doesn't work well in high-humidity climates.
It is also easy to install and remove and provides basic moisture protection and soundproofing.
#3. Cork vs. Foam
Foam works well in high-traffic areas, such as your living room. While it provides the same benefits as cork, it may not always have a moisture barrier.
It may not always protect your hardwood floors from water and moisture damage.
Wrapping Up!
Overall, cork underlayment provides insulation, protection from moisture, and temperature management.
Furthermore, it also offers soundproofing and is particularly known for its thermal reduction properties.
Your flooring is a very important aspect of construction. Visible dents and unstable temperatures can significantly reduce your comfort while you walk on a hardwood floor.
So, if you're seeking better cushioning, an even floor, and adequate sound dampening, don't hesitate to learn more about how cork underlayment can serve you.
No matter your project's requirements, cork underlayment has what it takes to fulfill them.