Paints with primers are suitable as undercoats on your walls before painting with actual paint. Doing this works best for you if you try to retain a similar color.
Although paints with primers are usually applied on new walls before the actual painting, can you use paint with a primer on new "drywall""?
It would be best if you use primers instead of paint with a primer on a new drywall because this paint is quite porous. When you finally paint your drywall, the primer paint will soak a good amount of your color. But if your drywall has been painted before, you can get away with using paint with primer.
In this article, I will guide you on the right paint to use on your new drywall, so you do not spoil your walls.
Ready for a Drywall Quiz?
Should I Use Paint with Primer on New Drywall?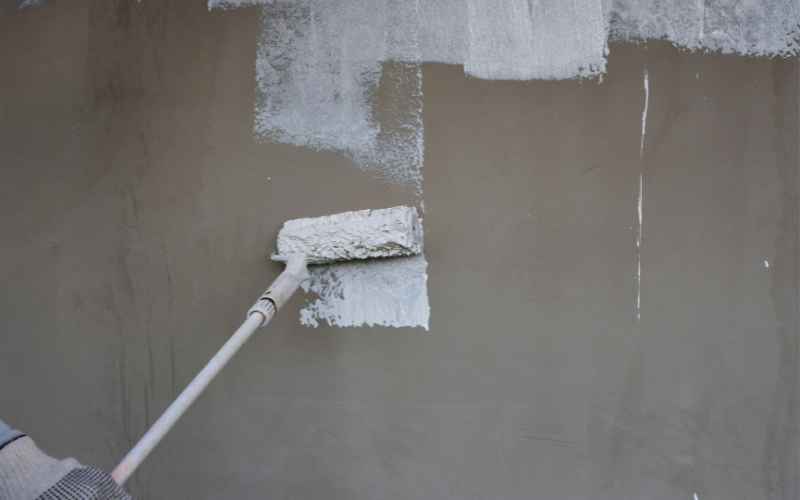 It would help if you didn't use paint with a primer on a new drywall due to the soaking ability of the paint.
Sometimes, you can use the paint with primer since it's a good primer option.
It is always advisable that you prime your drywall properly first before adding any form of paint.
Doing this would lead to an unsatisfactory appearance on your wall after the job is done.
Using a high-quality primer, you wouldn't need to apply paint over the wall. There are specific paints with primers that you can operate at go.
Several advantages come with painting your new drywall with primers. Some reasons why you should prime your drywall include the following;
Primer covers up seam sealers and serves as a solid foundation for your paint.
Option for both paint and primer in one package would save you the cost of prepping your walls.
Primer paints have a way of preventing fungal formation, especially in the kitchen and toilets. 
It enhances the shine of your walls.
It helps you provide paint adherence.
Is Paint with Primer Just as Good as Primer?
When you get a new house and want the paint to last longer, you need to apply a thin layer of white primer before applying a thicker paint before the actual paint. 
This is precisely what the paint with primer does. Paint with primer provides a 2-in-1 solution for your walls instead of going through that two-step process.
Paint with primer is more convenient than applying primer and then painting because it saves time and money. All you have to do is ensure that you get the right brand.
Many homeowners would rather skip priming and go straight to painting their walls; little do they know that this would hurt the walls in the long run.
Some importance of painting with primers include; 
#1. Coverage
When it comes to old walls, the 2-in-1 paint and primer product will work perfectly to restore the shine since you cannot just prime the walls since it's not new. 
Regular primer limits its use to only new walls, but with the 2-in-1 primer, you can cover both new and existing walls.
You must be careful with the color application, so make sure the colors match, not just paint a completely different color over another one.
For instance, you can apply colors like beige over light yellow and even purple over blue, but you shouldn't coat colors like white over red.
#2. Adhesion
We all know that the basic reason why we apply paints over walls is to add color and sheen to the room. Even with that, you must fill the gaps between the colors, paint, and primers.
Paint with primers is a cheaper alternative to primers to adhere to the surfaces of the walls. Even if they are less good than primers, they are a good enough choice.
The 2-in-1 paint and primers can help cover imperfections in your walls and provide a stable and smooth foundation.
What Happens If You Don't Prime New Drywall?
There are a lot of advantages that come with priming your new drywall before applying paint.
If you don't prime your walls before using actual paint, then there is less chance that you will get the most out of the texture of your new wall.
If you avoid using a primer, you can use paint and primer all in one. You must use the best primers to avoid doing more harm and good to your walls. 
There are very good primer options, but you should take note of some general basics.
It would help if you only opted for tinted primers when you want to prime over a darker hue. Any other primer that is not tinted can alter the shade of your wall.
Some importance of priming your wall includes; 
#1. Saved Time and Money
It is often tempting for residents to skip priming and paint the walls with good old paint.
Also, you might think doing this is just a waste of time and money; in other words, it helps you save time and money now and in the long run.
Priming your walls before applying paint enables your walls to dry out faster than when just ordinary paint is used.
Also, in the long run, you will start seeing your walls lose their sheen and shine quickly when you do not use primers.
And you would have to spend more on repainting and, possibly, scraping and priming before repainting, which would cost even more than if you had just primed in the first place.
#2. Blocks Out Wall Imperfections
Primer helps to act as a seal to cover up the imperfection on your wall before you apply paint. You can cover any little flaw on your wall with the primer first.
With this, you do not have to worry about these noticeable flaws because primer acts as an extra layer before the paint is applied.
Even with all these advantages, there are also a few cons that come with priming your walls.
Some of the pros and cons of priming your drywall are stated in the table below; 
| Pros Of Priming | Cons Of Priming |
| --- | --- |
| Primers are durable | Consumes more time |
| You would only need to oat the walls a few times | Spend more money on getting primers |
| It gives your actual painting that shines | |
| It saves time and money in the long run. | |
Do I Need to Use Primer on an Already Painted Wall?
No, primers are meant explicitly for new walls. Although it Is possible and doesn't pose many problems, priming over already-painted walls can waste money.
Primers were created for new walls to provide extra insulation, cover up small scars on the walls and serve as a stable foundation for your actual paint.
Applying primer on an already-painted wall wastes your money, time, and energy.
#1. How to Prime Your New Drywall?
Below are a few steps to guide you when priming your drywall;
Start by getting a suitable primer for your wall type. Since we're doing drywall, make use of a drywall primer.
Pour the trimmer into a paint tray or whatever bucket works for you.
Dip your roller into the primer, and ensure that you remove excess primer drips.
Place your roller halfway up the wall, and roll upwards.
After that, roll gently toward the floor.
After finishing the whole room, use a wall paintbrush to cover the ceiling areas and corners adequately.
Let your primer dry off before you can now apply your paint.
#2. How to Paint Your New Drywall?
Painting your drywall after the primer is as easy as priming. Follow these few steps below;
Pour your paint into a paint tray and dip your roller.
Start from one corner of the room before moving diagonally in a "W" pattern.
Use a 2-inch brush to paint each corner of the wall. 
Kapp goes with the same pattern and uses your brush to paint out corners.
Note: ensure that you use tape around your ceiling line, so you do not have paint on it. After you are done, you can now take this masking tape off.
FAQs
What Type of Paint Do You Use on a Drywall?
Ensure that you use a high-quality latex primer on your new drywall to provide a continuously sealed surface.
Is Paint with Primer Just as Good as Primer?
Yes, it is as good as primers. It would work better if you apply it on a painted wall the same color as the new primer paint.
Do You Have to Primer New Drywall Before Painting?
Although your walls can go without a primer, it is always advisable to prime them before applying paint.
Can I Paint Drywall Without Plastering?
It would help if you did not paint drywall without plastering it first. This does not only break the building codes; it also provides you with an unattractive wall at the end.