If you are a homeowner, then you know how important it is to have a solid roof over your head. A good roof can protect you and your family from the elements and can add value to your home.
If you are in the market for a new roof or if your current roof needs repairs, be sure to check out some of the local roofing companies that offer roof certification.
A roof certification is a process by which a professional inspector examines your roof and issues a report stating whether or not the roof meets certain standards. If it does not meet standards, the inspector will recommend necessary repairs.
Certified Roof Certification Companies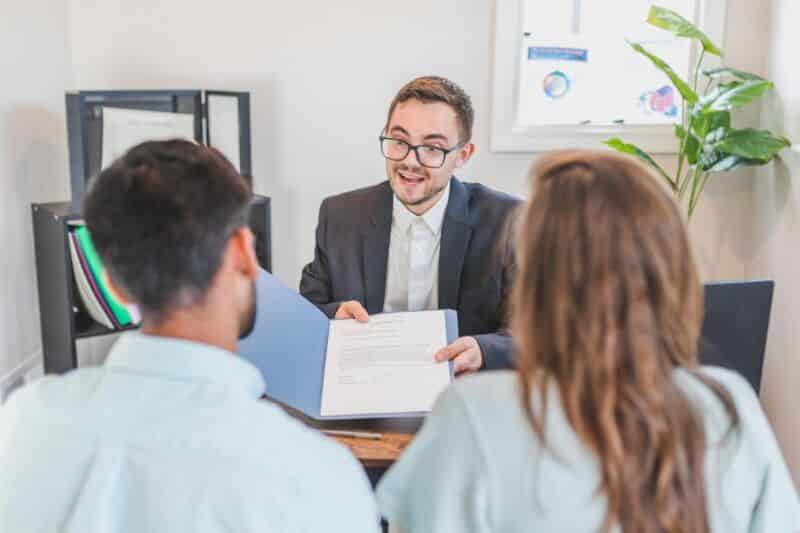 #1. Northwest Roof Maintenance
Northwest Roof Maintenance is a privately owned roofing company located in Vancouver, WA, but covers the entire Portland and Clark County areas as well. It has been operating in the roofing industry for quite a number of years now.
It offers roof certification services to residential as well as commercial property owners. It has a large portfolio and operates in Oregon as well.
Northwest Roof Maintenance is one of the best roofing companies in the region and offers high-quality roof repair, roof moss removal and treatment, cement roof tile repair and cleaning, and asphalt shingle roof repair and cleaning services.
The company offers a free roof inspection service as well. It is a BBB accredited business and holds HomeAdvisor's Elite Service certification as well.
You can visit their website or call them at (360) 910 – 8938 if you are in Washington and at (503) 740 – 4808 if you are in Oregon.
#2. CENCO Building Services
For property owners in Colorado that are looking for a roof certification, CENCO Building Services is a roofing company that is highly experienced with skilled individuals in its workforce.
Offering services in Loveland, Aurora, Boulder, Colorado Springs, Fort Collins, and Denver, it is a highly reliable and popular choice for commercial as well as residential roof certifications.
The company's roof certification services are not the only services it is well-known for as its roof maintenance, repair, and installation, as well as gutter cleaning and insulation services, are also high-quality.
CENCO is a member of the Colorado Roofing Association, GAF certified, and platinum preferred roofing contractor.
Furthermore, it is NRCA Roofing Foreman, and Asphalt Shingle Systems Installer certified and has a BBB rating of A+.
You can visit their website or call them at (720) 580 – 6955.
#3. AZ Roofing Works
AZ Roofing Works is one of the best roofing companies in Arizona that operates in the areas of Scottsdale, Pheonix, Tempe, Chandler, and Mesa. It was established in 2013 and grew in popularity among residential as well as commercial property owners in the region.
Its service offerings include roof repairs and roof replacement as well, and it specializes in office and church buildings, multi-family housing, retail buildings, single-family homes, and patio homes.
You can visit their website or call them at (602) 283 – 3383.
#4. Rhino Roofing
Rhino Roofing offers residential and commercial roofing services in Summerlin, Boulder City, Henderson, and other areas in and around Las Vegas, Nevada.
It is a family-operated and owned business with tons of experience in the industry.
The roofing company is known for staying true to its company values: safety, quality, integrity, customer satisfaction, continuous improvement, respect for others, and the development and growth of its team.
Other than offering reliable roof inspections and certifications, Rhino Roofing provides several other roofing services, including flat roofing, asphalt shingle roofing, tile roofing, residential metal roofing, waterproofing, and all sorts of roof repairs and roof installation as well.
You can visit their website or call them at (702) 805 – 8100.
#5. Certified Roofing Applicators (CRA)
When it comes to California, though, no roofing company can compete with the quality and customer service that Certified Roofing Applicators offers.
Homeowners looking for waterproofing work, roof repairs, preventative maintenance, roof installation, or any other work related to roofing in California can ensure getting high-quality work done on their roof project by opting for Certified Roofing Applicators.
CRA is based in Norwalk, in Southern California, but extends its top-of-the-shelf services across the nation.
The roofing company has been operating in the roofing industry for almost four decades and boasts highly skilled teams of expert roofers and industry leaders.
The roofing company holds a strong portfolio, having served a number of worth-mentioning enterprises, including:
– Kramer Properties
– The Decurion Corporation
– Polaris Property Management
– Pacific Theatres
– National Cash Register
– National Aeronautics and Space Administration (NASA)
– MWEST Holdings
– Hawaiian Telco
– Eastman Kodak
– Bensen Condominiums
– Baxter Medical
– Arclight Cinemas
– Verizon
These are only some of the clients that CRA has served over the years of its operations.
Regardless of the type of roof or roofing system, Certified Roofing Applicators take on the job and ensure best-in-class quality and craftsmanship.
Furthermore, the roofing company always takes into consideration the local regulations as well as the wishes and requirements of its clients in order to implement superior roofing systems for all kinds of properties, such as Roof coating, rooftop elevated deck or green roofs, Hypalon, PVC, TPO, standing seam roofs, tile painting, built-up roofing, etc.
When it comes to commercial roofing, CRA offers turn-key construction and design services for all kinds of projects.
The roofing company has some extremely complex successful projects under its portfolio across a number of industries. Residential roofing is another aspect that Certified Roofing Applicators excel at.
CRA's team is proficient in aesthetics as well as the functionality of roofing systems, making the roofing company one of the top choices for property owners.
Whether it is roofing installation, roof repairs, preventative maintenance, or waterproofing (both above grade and below grade), there is nothing roofing-related that CRA does not specialize in.
Certified Roofing Applicators is certified with a number of highly popular and industry-leading manufacturers, including:
– Firestone
– Ownes Corning
– Tropical Roofing Products
– Burke Industries
– GAF
– CertainTeed
– Carlisle
– Malarkey Roofing Products
– Fiberlite
– Polyglass
Final Thoughts
Are you looking for a roofing company that offers roof certification? Many residential and commercial property owners find it difficult to decide upon one among so many roofing companies out there.
A roof certification is an important service that can save you time and money in the long run. You can choose a roofing company from the ones mentioned above or opt for a different one.
But make sure that it is certified by a credible certifier and is not charging you significantly more or less than it should.