Versico and Carlisle are two brands that seemingly have some similarities. They appear to be big guns in the building construction industry.
Carlisle construction materials is a firm that focuses on manufacturing high-quality building materials. Versico, on the other hand, is concerned with producing and distributing roofing materials.
Furthermore, their mode of operation is similar among other features. Nevertheless, let's try to make a little comparison between them.
Versico and Carlisle are two related construction companies involved in producing and marketing building materials. Carlisle is mainly concerned with building construction, while Versico is just its division that specializes in manufacturing roofing systems. Excluding Versico roofing, CCM also controls other subsidiaries.
What Is the Difference Between Versico And Carlisle?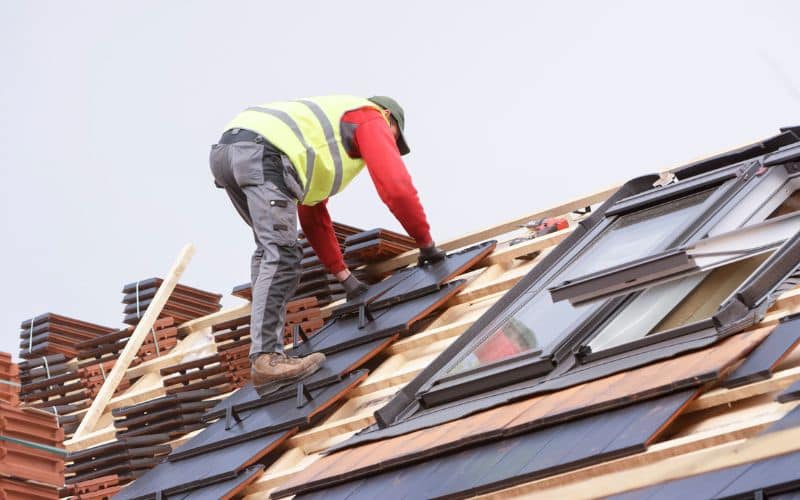 There is no difference between Versico and Carlisle except that Versico is under the umbrella of Carlisle. Carlisle is a company that is based on building construction.
Since building construction is a very wide field, they decided to create subsidiaries specializing in different aspects of building construction.
So, that brought about the establishment of Versico and to focus on roofing and other divisions to deal with other aspects.
If you decide to purchase roofing materials from Versico, you're simultaneously purchasing from Carlisle construction materials.
Also, Carlisle construction company owns several other subsidiaries apart from Versico. Some of those subsidiaries are also concerned with the manufacturing of roofing materials.
For instance, WeatherBond roofing is mainly responsible for producing and distributing single-ply roofing systems.
Carlisle is grouped into five main divisions; we have several other subdivisions under these. The table below tells more.
| SL | Divisions | Subdivisions |
| --- | --- | --- |
| 1. | Architectural metals | DrexelMetals and PAC-CLAD Petersen |
| 2. | Diversified products | Insulfoam, Carlisle HVAC brand, Carlisle roof foam and coatings, and Ultimate RB |
| 3. | Polyurethane systems | Carlisle spray foam insulation, Carlisle polyurethane systems. Additionally, Carlisle TyrFil and Bullet Liner. |
| 4. | Waterproofing Technologies | Carlisle Coating & Waterproofing, Carlisle WIP products, and Henry. |
| 5. | Commercial Roofing | Carlisle SynTech, Versico Roofing System, WeatherBond Roofing System, Hunter, Carlisle CM Europe. |
Are Versico And Carlisle the Same Company?
Versico is a subsidiary of Carlisle construction materials (CCM), so they can be considered the same company.
CCM cuts across commercial roofing, architectural metals, diversified products, polyurethane systems, and weatherproofing technologies.
Versico is in the commercial roofing division, which deals with manufacturing roofing materials and accessories under Carlisle.
Carlisle Construction Materials (CCM) is a prominent manufacturer and supplier of premium construction materials.
Other Carlisle construction materials subsidiaries include Carlisle SynTec, Versico Roofing, WeatherBond Roofing, Hunter Panels, CCM Europe, Drexel Metals, and PAC-CLAD Petersen.
All those above subsidiaries contribute to building construction in one way or another. On the other hand, Versico also designs metal roofing, panel systems, and single-ply roofing products.
Note: Carlisle construction materials and all its divisions are all under the umbrella of Carlisle Company.
#1. What Does Versico Do?
Versico is among the US leading manufacturers of single-ply roofing systems. They're a brand that has greatly impacted the development of commercial roofing materials.
Their products cut across all roofing accessories, including Fasteners, Adhesive, Sealants & Primers, Membranes, Coating, Roof gardens, etc. Let's see them in detail.
#1. EPDM (Ethylene Propylene Diene terpolymer Membrane)
This roofing membrane helps in heat reduction during hot weather. The black EPDM melts dew, frost, and ice rapidly in Winter. Consecutively, reducing the roof's snow load.
#2. TPO Membrane
Versico's TPO is a U/V and heat-resistant membrane that serves as an insulator during summer. The TPO comes in three standard colors and five specialty colors.
#3. Versifleece Membrane
Versifleece membrane is a fleece-backed membrane with high resistance to puncture. Furthermore, it has a wind uplift pressure ranging from 90-945 psf to protect the roof from wind.
#2. Fasteners And Plates
Versico provides a variety of plates and fasteners for all types of Versico roofing systems.
Versico provides all the fasteners and plates compulsory for installing a safe, long-lasting roofing system.
Some include pre-assembled options for EPDM installs, Purlin fasteners for metal retrofit systems, and Securfast insulation fastening plates.
#3. Other fasteners and plates include:
#1. Fastener for HPV
This fastener applies to decks made of steel, CDX plywood, and wood planks. It is also used to secure insulation, RTS, and reinforced membranes.
#2. Retrodriller
VersiGard, VersiWeld, and VersiFlex membranes are attached using specialized fasteners with ½-inch drill points for metal retrofit roofs.
#3. Insulate
This fastener attaches insulation in completely adherent and mechanically fixed installations. Several sizes of Insultite are available.
#4. Plastic Seam Plate
This plate works excellently when coupled with HPV fasteners. It is required for mechanically connected roofs with an EPDM membrane and RTS attachment.
#5. Insulation Fastening Plate
The insulation fastening plate is compatible with Insultite, HPV, and CD-10 fasteners. It can be used exclusively on steel, wood, and concrete decks to attach insulation.
#6. Induction Welding Plate
This Versico plate is a three-inch circular plate and is specially coated. It's utilized with the RhinoBond induction welding technology and HPVX Fasteners. The plate is available in PVC or TPO.
#7. Accu Trac Plate
Steel plates with a Galvalume coating and a three-inch square flat bottom. It is mostly used with the AccuTrac Tool to secure insulation.
#8. Termination Bar
This bar is an extruded aluminum bar for sealing compression-type flashing terminations. It possesses a top edge in its features.
#9. Insulations
Versico produces a wide range of solutions for commercial buildings that offer improved thermal performance and energy efficiency.
These solutions are suitable for use throughout the whole building envelope, including the roof and everything in between.
#10. Extruded polystyrene
The closed-cell, commercial-grade extruded polystyrene (XPS) insulation has high compressive strength. In addition to strong resistance to water and low thermal conductivity.
#11. Polyisocyanurate (Polyiso)
This insulating material is 100% polyiso and has several easy installation methods.
It's the best roofing insulation available on the market and is highly compatible with all Versico single-ply systems.
#12. Expanded Polystyrene (EPS)
This material has high R-values and recycled materials make up 25% of its content. It's highly insulating, energy-efficient, and environmentally friendly.
#13. Cover Board
EPS and Polyiso cover boards carry the same insulating function as gypsum alternatives.
However, they are much lighter than gypsum, making them easy to use and handle.
#4. Adhesives, Primers & Sealants
Versico offers a wide range of adhesives, primers, and sealants for adhering to roofing materials during installation.
They come in different varieties:
VersiWeld TPO Bonding Adhesive
EPDMX-23 Low-VOC Bonding Adhesive
#5. Air & Vapor Barrier
Versico offers a handful of air and vapor barrier products, including self-adhering sheet membranes and air & vapor barriers. 
Some of these air & vapor barriers are spray applied while others are roller applied.
Various varieties include:
Sure MB 90TG/120 Base Ply
#6. X-Tenda Coat Coating Solutions
This solution is a fluid-applied roofing system for lengthening the roof's life. Versico's coating solution is available in two lines.
X-Tenda coat classic acrylic coating and X-Tenda coat XTRA silicone coating. The classic acrylic coating is a single component coating that is 100% acrylic and water-based.
In contrast, the silicone coating is also a single component and fluid-applied low-VOC silicone coating.
Final Thoughts
Versico is a Carlisle division that produces and sells roofing accessories. They're similar to Carlisle and under the umbrella of Carlisle Company.
Carlisle is a division of Carlisle Companies to ensure the production and distribution of building materials.
While Versico is under Carlisle's supervision to supply a wide range of standard roofing accessories.